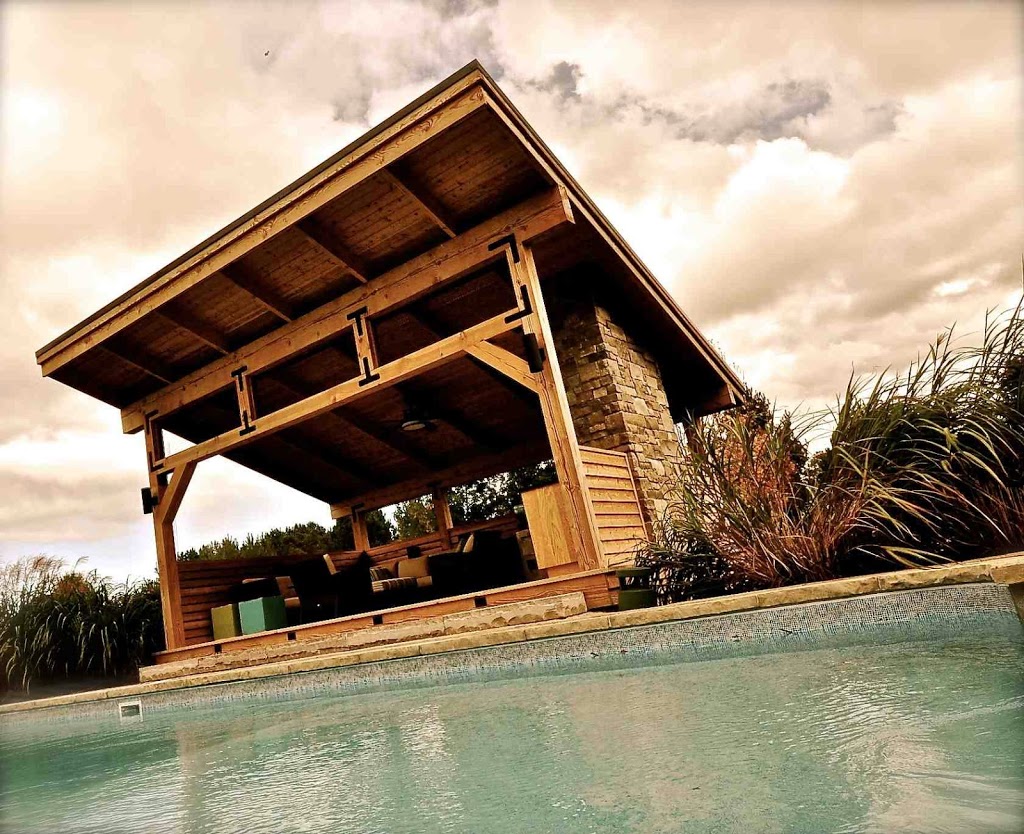 Located on an estate property in Nottawa, a hamlet just outside of Collingwood.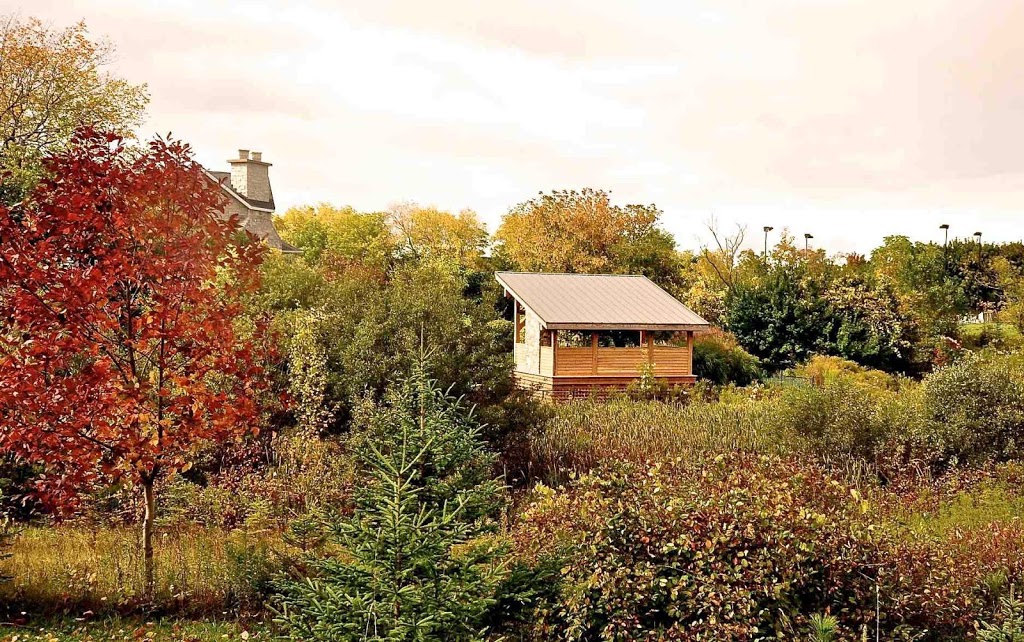 The owner's where initially looking to create a pergola structure at the one end of the pool to afford them some some sun protection and a place to create an outdoor living area.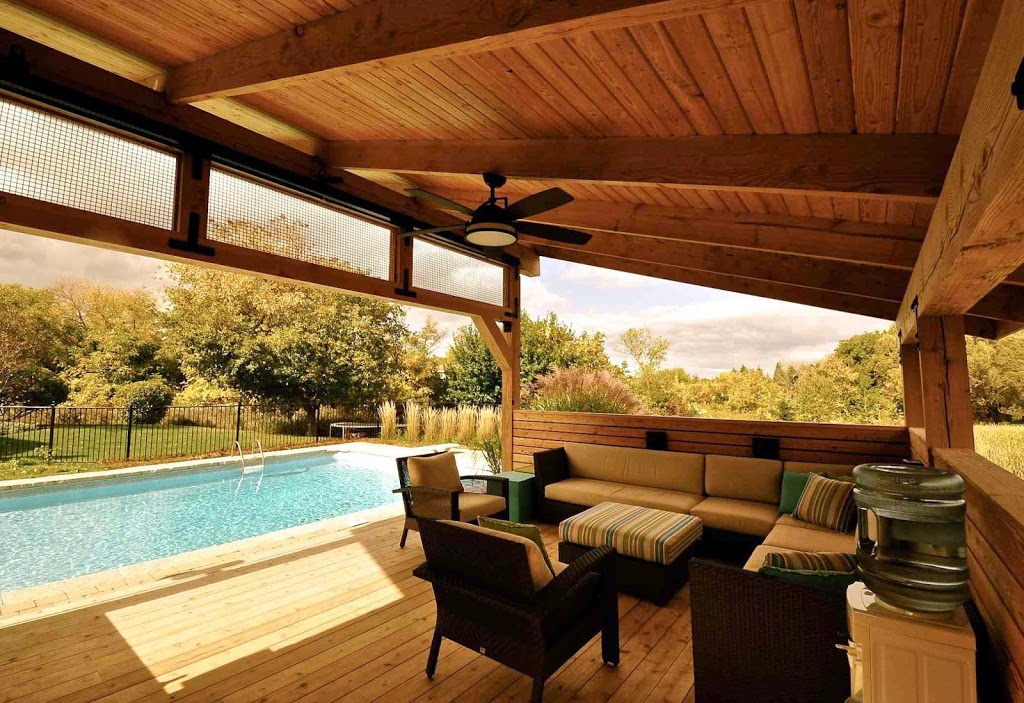 Given the restrictions, I came up with the idea of creating a cabana centred on the length of the pool – an iconic structure that would function as a de facto outdoor living room – with a permanent roof.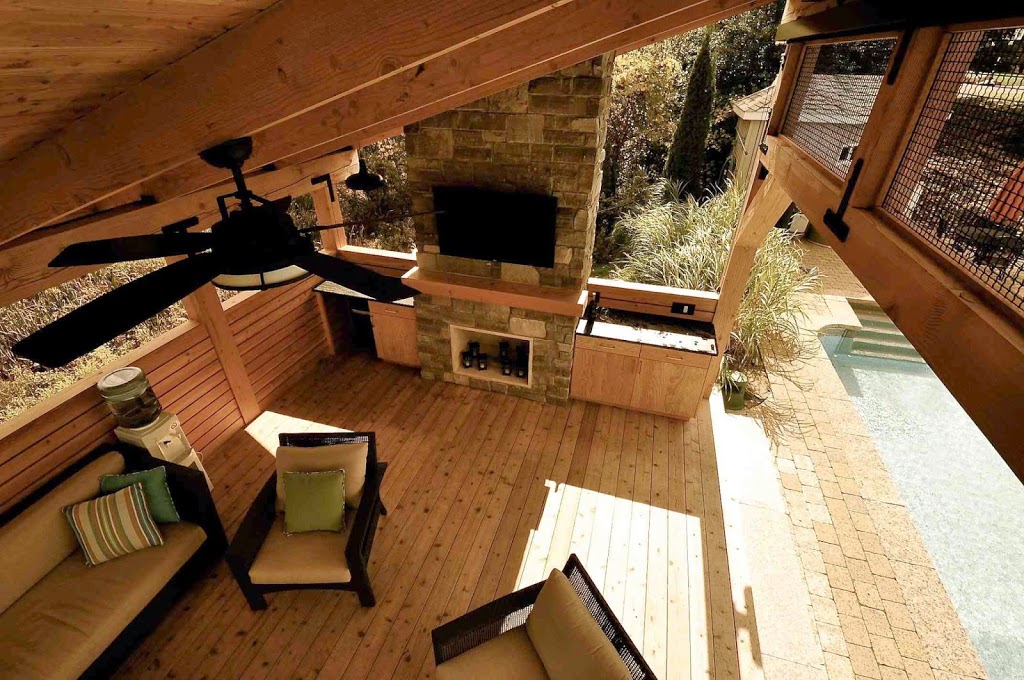 The entire family can fit comfortably in the structure. A mock fireplace was a key design element, as it anchors the space. Cabinets where built flanking the fireplace.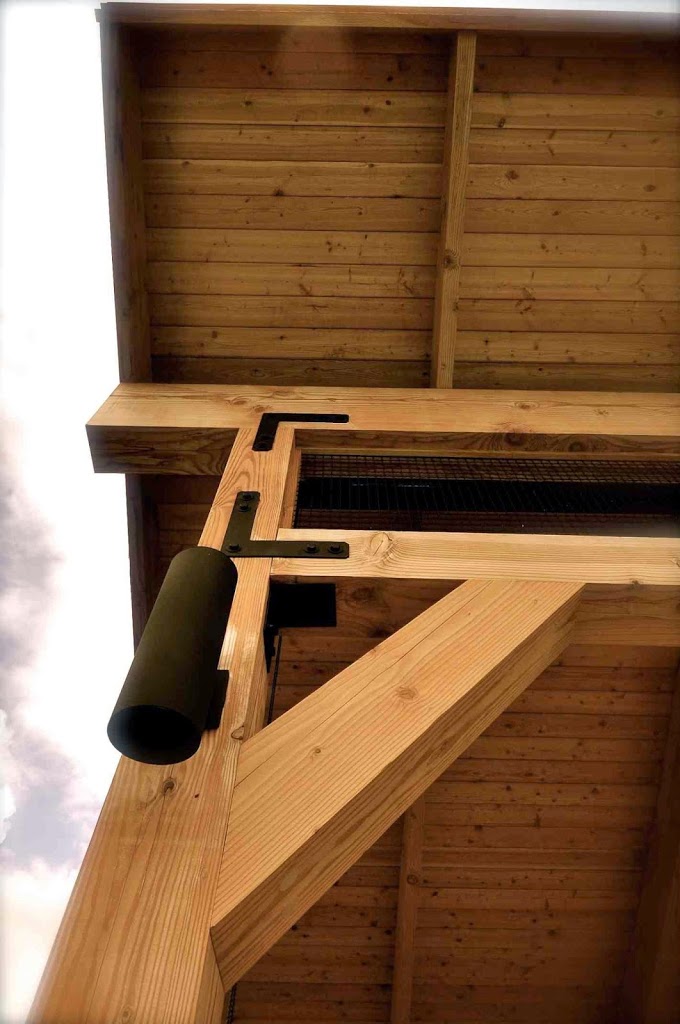 Lighting was an important design element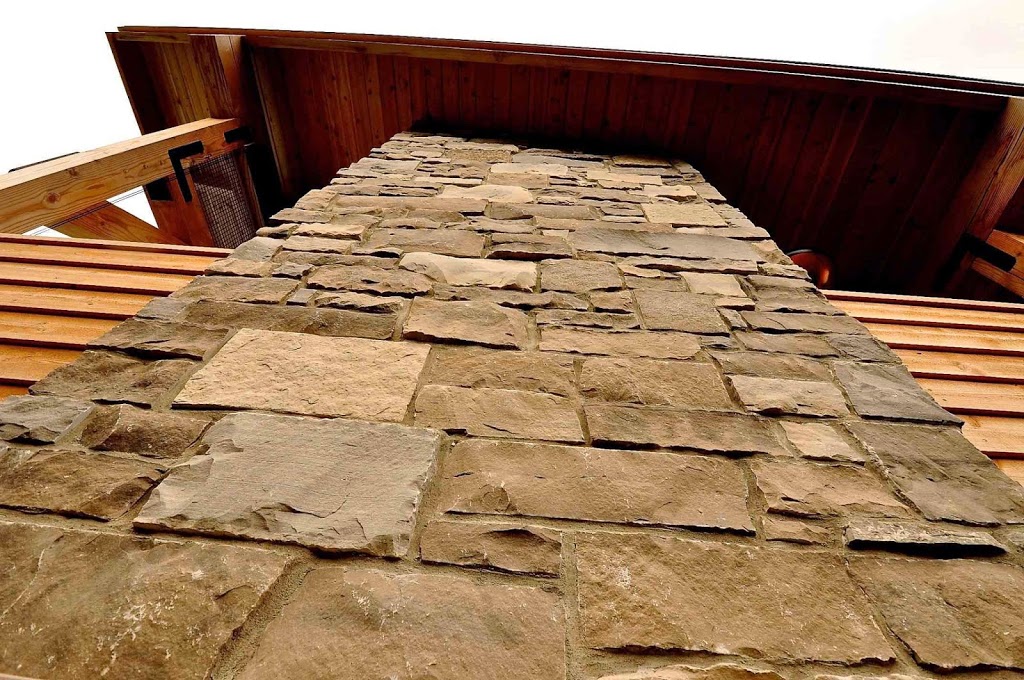 Natural Stone Veneer – not the fake stuff.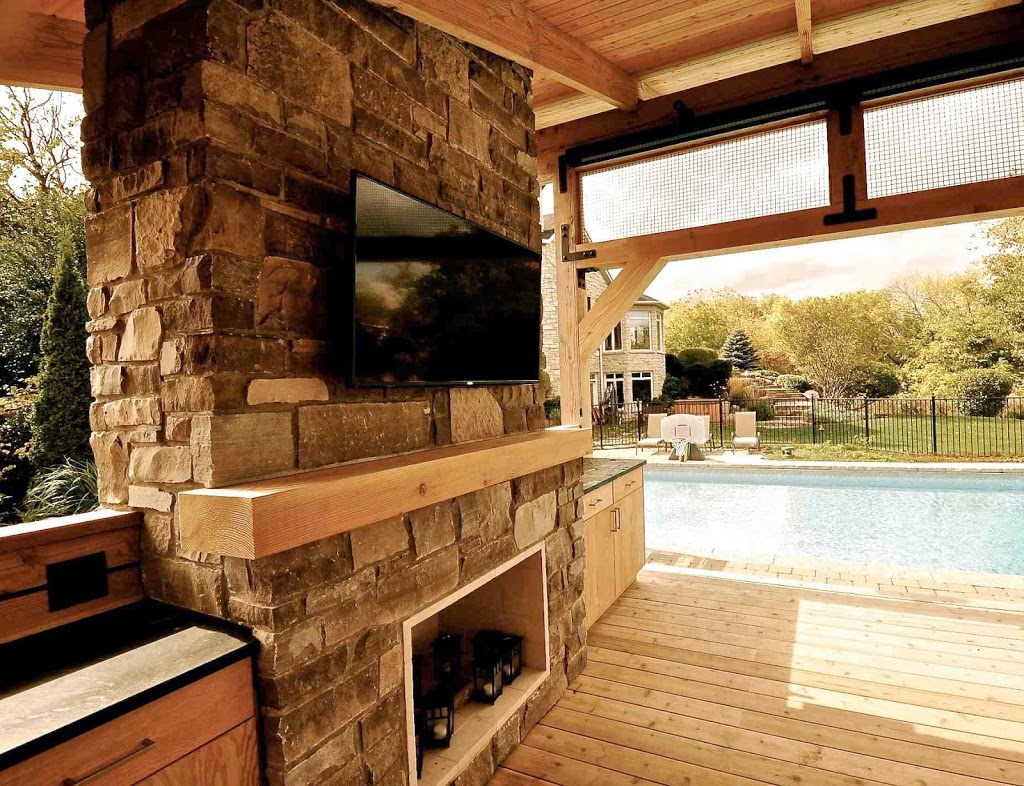 Jerry Patten of L, Patten & Sons Ltd did an incredible job building the cabana!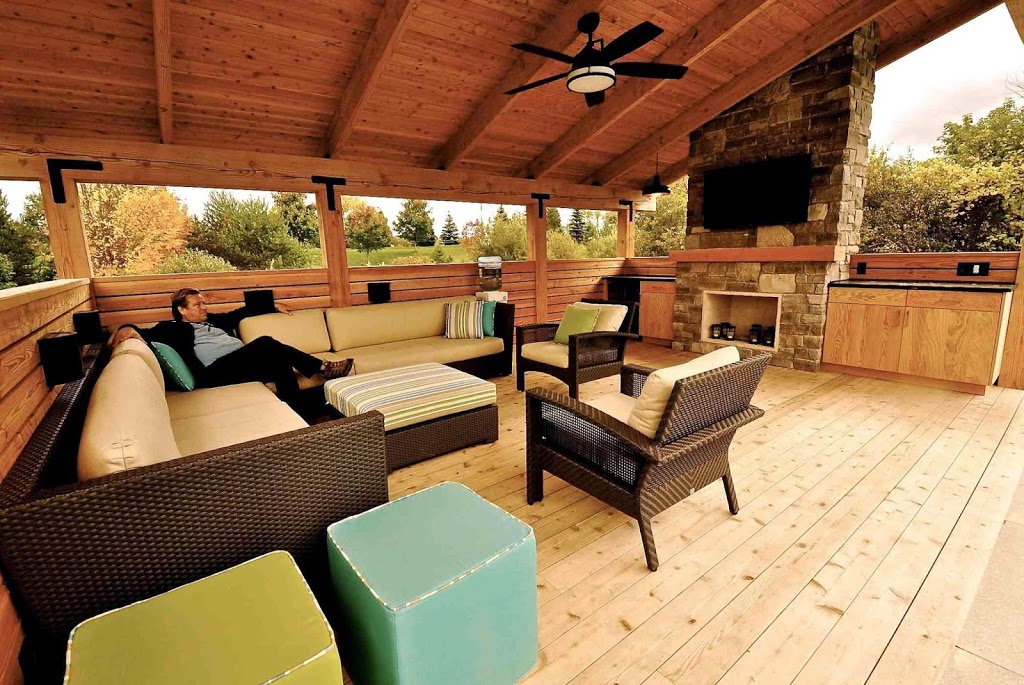 The architect enjoying the space he had envisioned way back in the conceptual stage.