CONVEYING DESIGN INTENT
Through
3D Rendering
______________________________________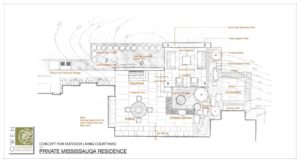 The concept refined and labelled.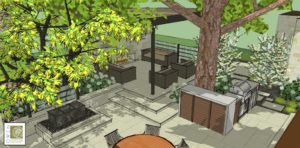 View from dining area looking towards the living room pavilion.
Note the water feature set on top of the plinth.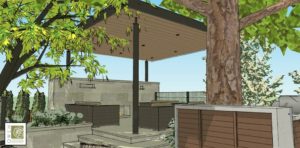 A close-up view of the outdoor living room pavilion.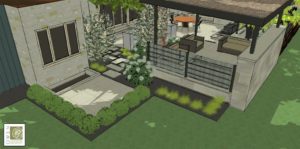 The view from the lawn area showing the private lounging area in the foreground.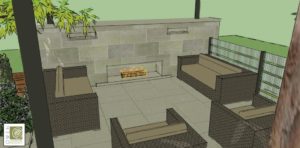 The focal point: a linear gas fireplace set into the backdrop/privacy wall.