"Low maintenance" and "extending the seasons" are the main themes for this outdoor
living space in a small yard in the area tucked between Rosedale and Yorkville in the
City of Toronto.
The roughly 25 X 25-foot backyard, bounded by the side fences and the back side of
the laneway garage is not a large space, but the landscape architect Peter Owen was
up to the challenge to create something exceptional for his clients!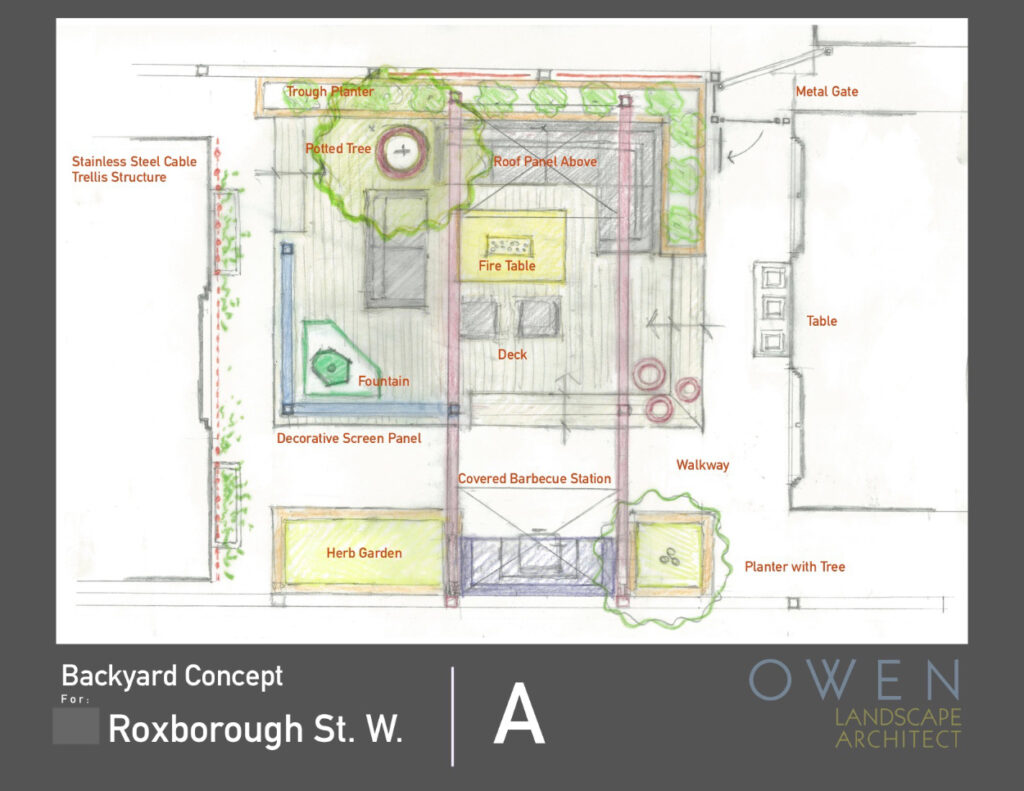 The homeowner's criteria were:  
a place to grow herbs and flowers in the yard's only 

sunny spot. 

a fire pit surrounded by Muskoka chairs.

to utilize his new Weber 

BBQ.
A tropical hardwood deck podium defines the outdoor lounge area: Gluckstein
sectional and loungers placed around a Restoration Hardware fire table – the deck
nestled against a wrap-around planter to provide a cocooned feel to the space. A notch
up from the ubiquitous fire pit and cottage chairs!
Gas heaters are suspended from a modern linear pergola that spans the full width of
the yard providing additional warmth during the chilly shoulder seasons.
At the opposite end of the pergola a suspended roof made from polygal panels
provides protection for the outdoor grilling station.