Located in a private enclave of executive homes between Governors Road and the Brick Works. Note: the lots are not deep so the homes opposite are quite close.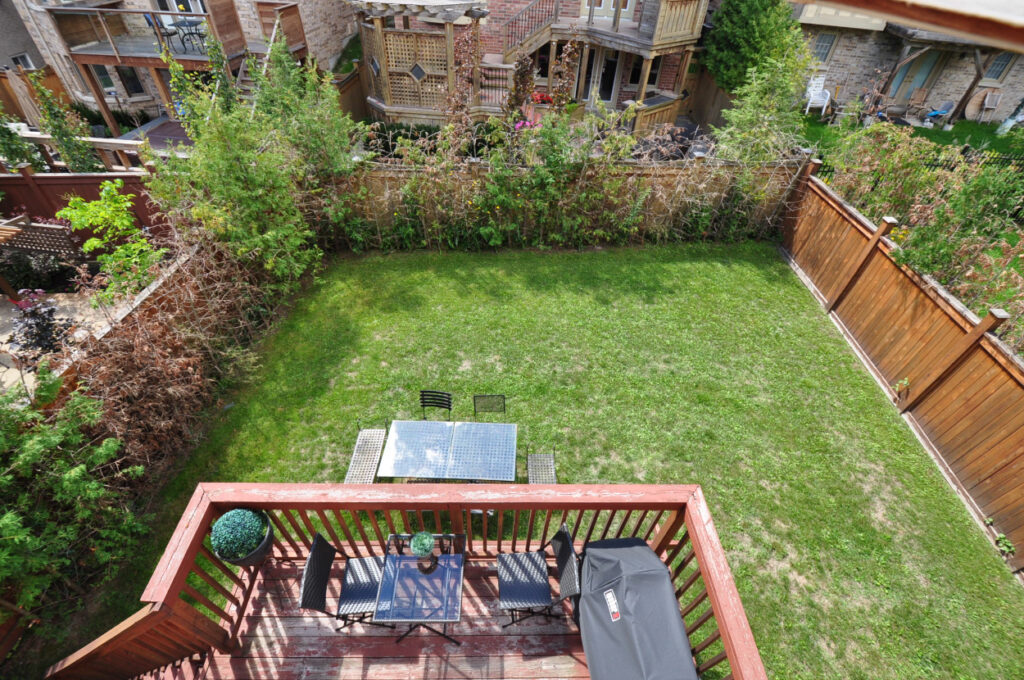 "Before" – a blank slate to work with!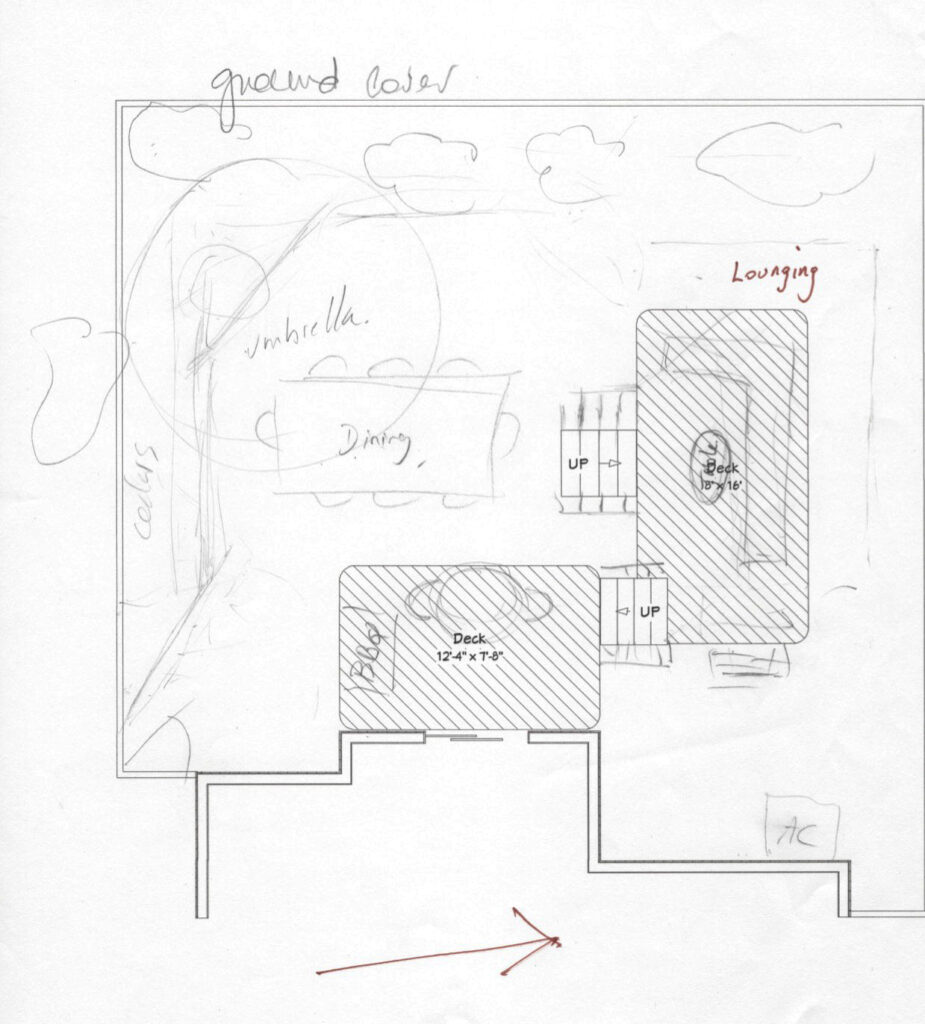 The homeowners had given a lot of thought to their backyard space and provided Owen Landscape Architects with a simple sketch.
The idea was to create multiple levels for different outdoor living functions: a BBQ and bistro table on the walk-out deck; transitioning to a deck for lounging; then to a patio with dining table.
The Concept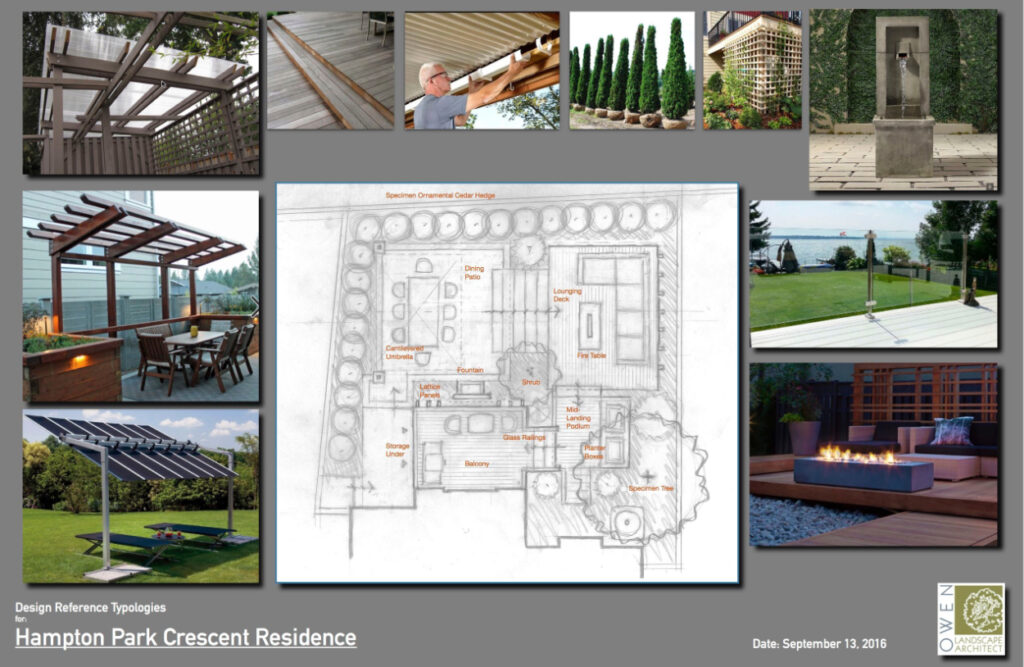 The Conceptual Design Presentation – complete with Typologies
3D Renderings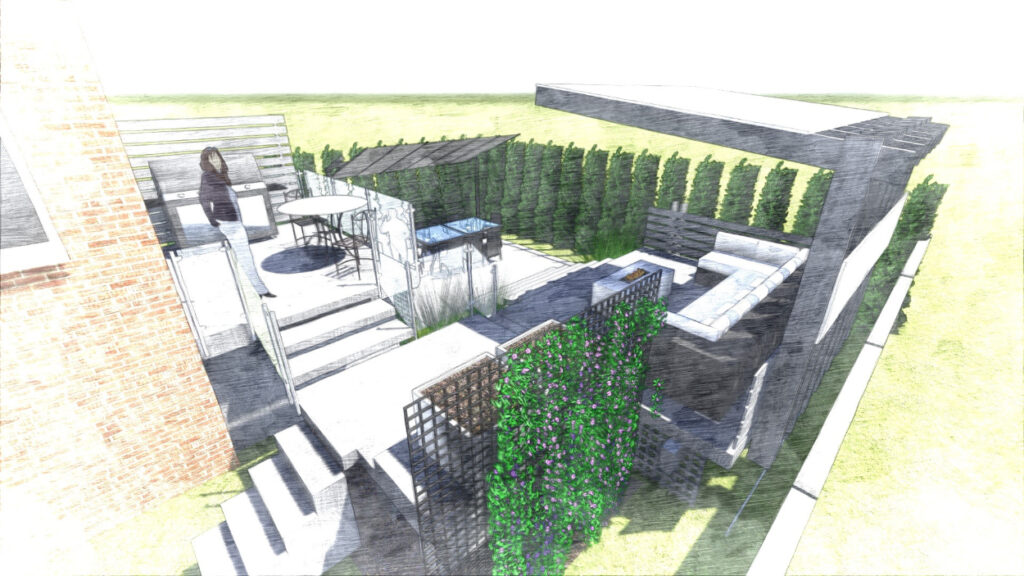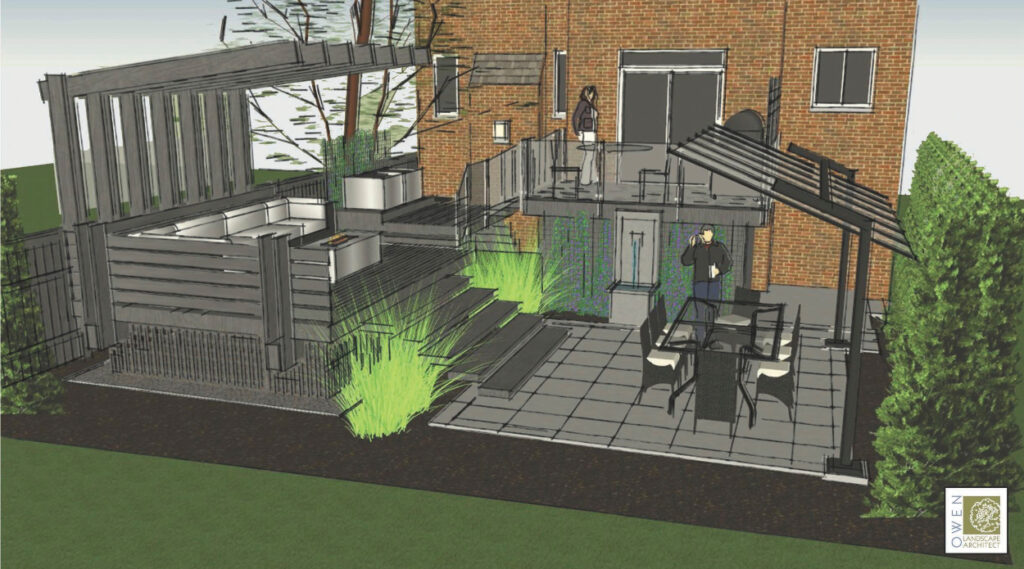 The client was so excited by the renderings that they increased their budget to realize the project in its entirety!

The investment has added value: years of enjoying the space – and – the resale value of the home when they decide to sell.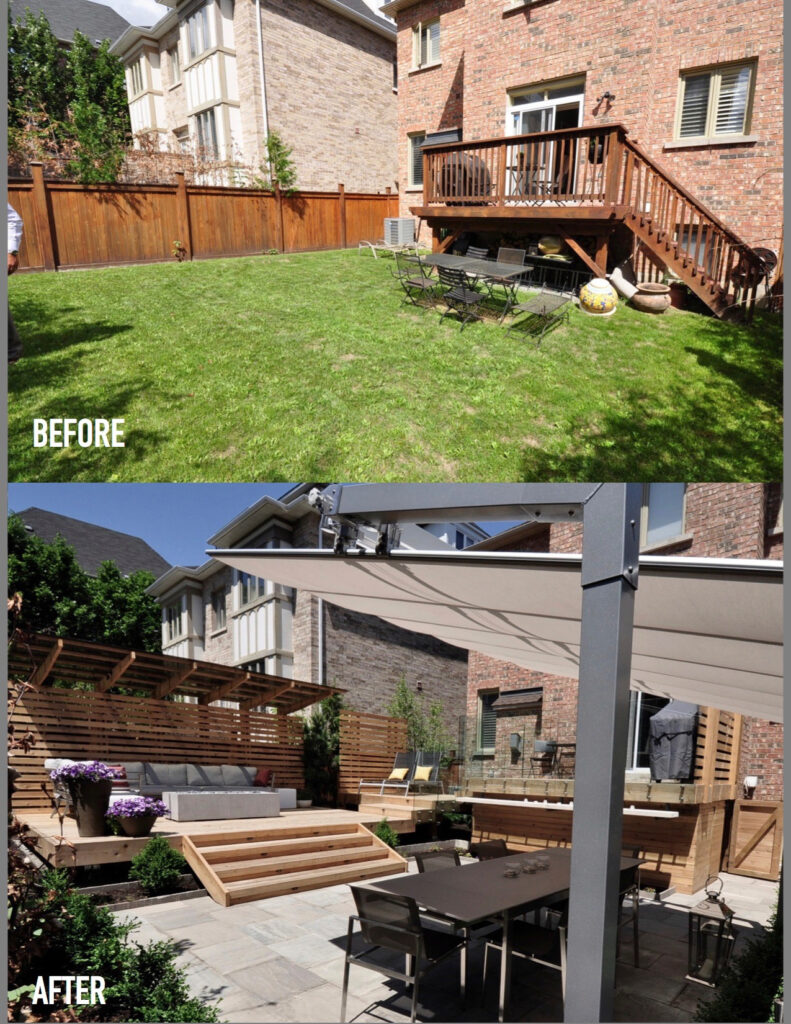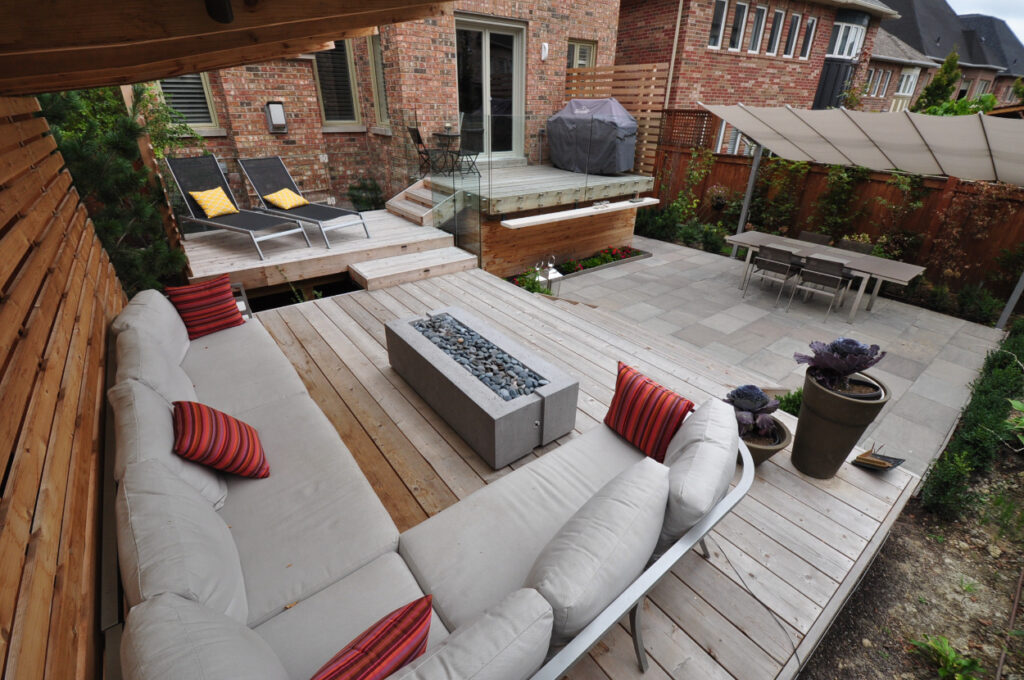 The cantilevered deck roof and the dining patio umbrella provide cocooned feeling to the space.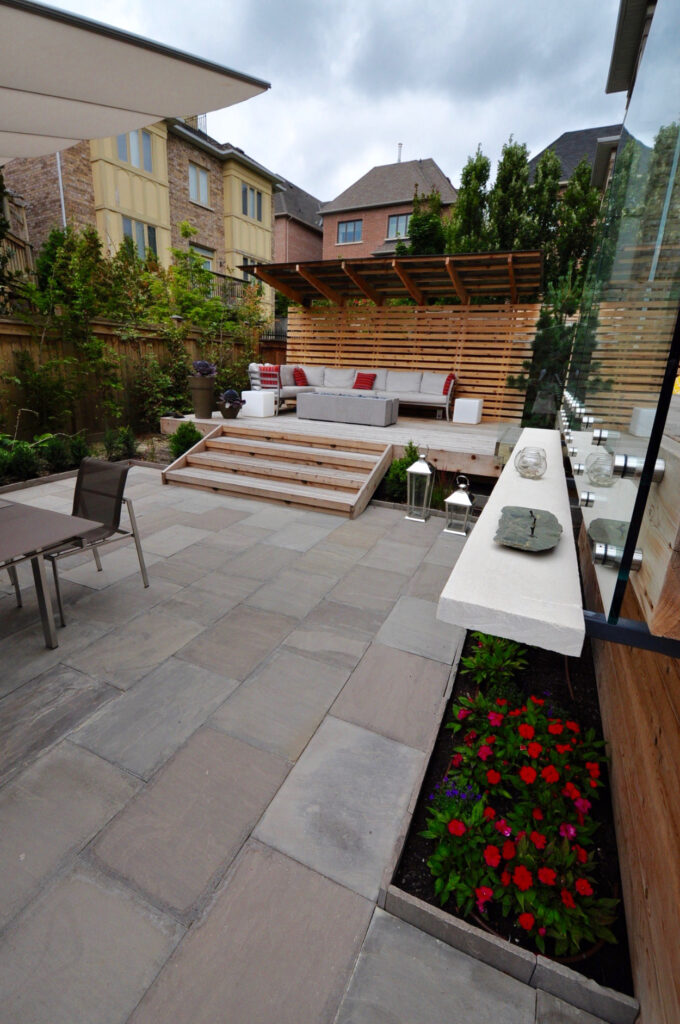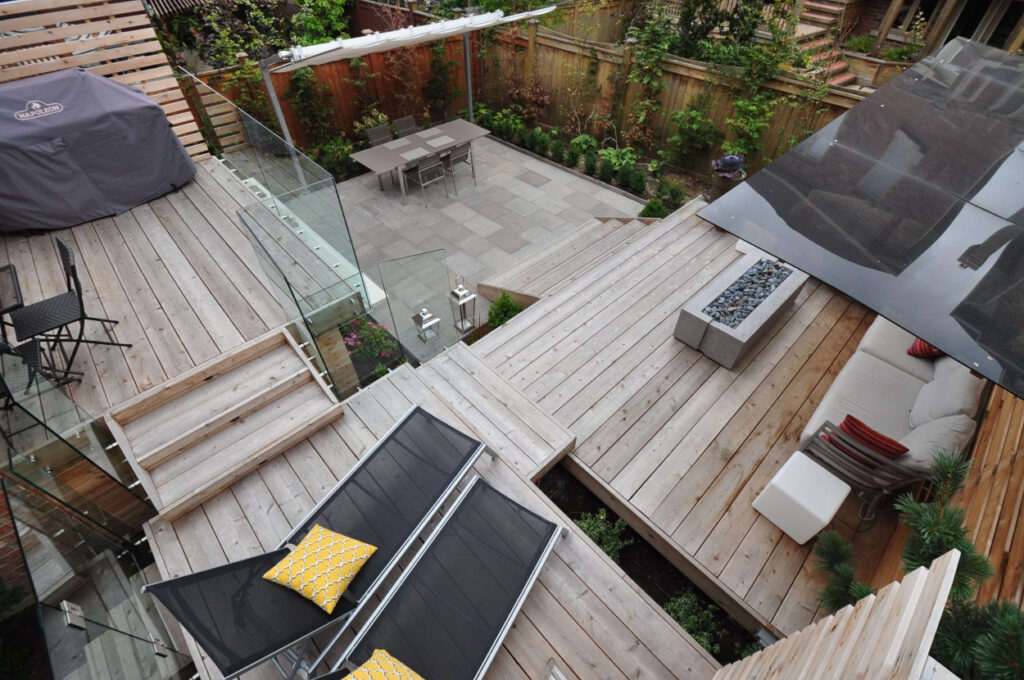 Sequence of Spaces!