A spectacular outdoor living space captured within a small backyard!
The project is located in the prestigious golf course community of Lora Bay, on the shore of Georgian Bay in the Town of the Blue Mountains.
The existing landscaping was completely transformed capitalizing on the elevation change to create multilevel "rooms": an intimate lounge facing an outdoor fireplace; an outdoor kitchen; a spa embedded in a raised garden bed; – woven together into a harmonious outdoor living space.
The pergola makes a strong statement – bisecting the space as it spans across the pool – terminating at a "fire and water" focal point.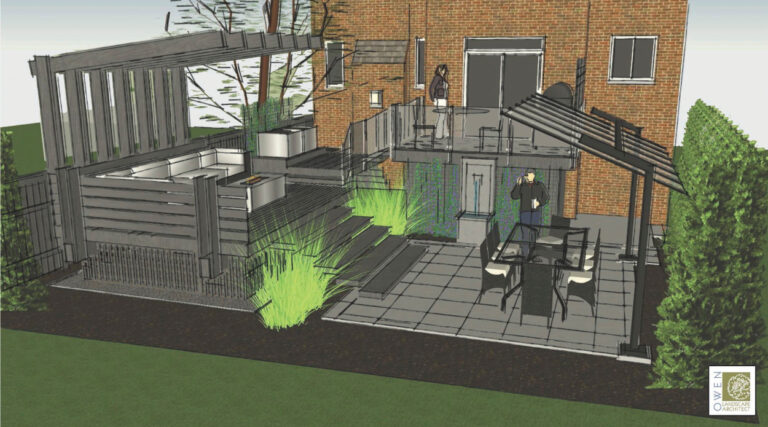 Located in a private enclave of executive homes between Governors Road and the Brick Works. Note: the lots are not deep so the homes opposite
Read More »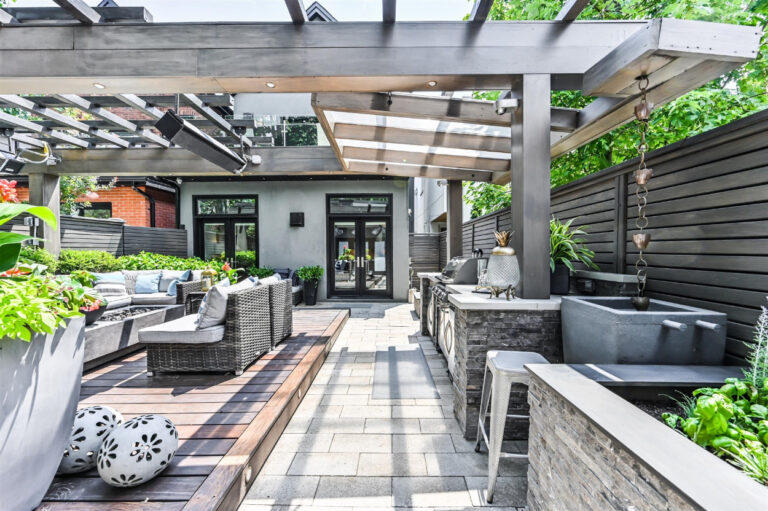 "Low maintenance" and "extending the seasons" are the main themes for this outdoor living space in a small yard in the area tucked between Rosedale
Read More »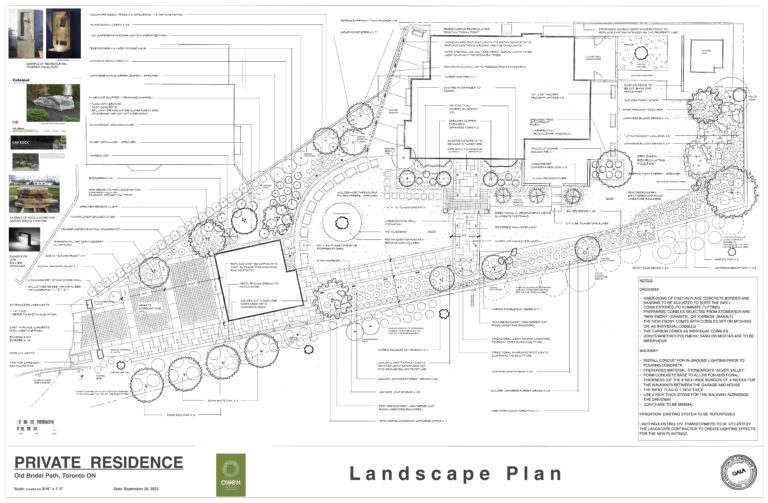 I've prepared many, many landscape plans for clients over the years, but (oddly enough) – not with detailed plantings. For me, of all the various
Read More »